Florida Public Safety DAS Contractor
Florida Public Safety DAS Contractor - BDA Contractor
We provide advanced level public safety DAS and BDA design, installation & commissioning  services for the state of Florida. We are a state Licenced Electrical Contractor with FCC radio licenses, OSHA certifications, and are certified through the manufacturers.
National Data Contractor trains our techs through our certified Florida Public Safety DAS Contractor program, thus ensuring we have a deep understanding and knowledge of the systems we design and install.
We are not your average DAS contractor, as we offer comprehensive services to any extent you require, along with a wide array of skill sets in all things networking. Our vast capabilities allow us to take on nearly any project in communications, from conception to completion, whether from the very early stages of pre design/build, to post build implementation. 
We use the latest technologies to design public safety DAS and BDA networks, and the latest technologies in equipment to meet your current and future needs. We aggressively watch the industry for change, and our suppliers are quick to update us on changes as well, thus ensuring you get a system that won't be obsolete in a few years, and one that is expandable and upgradable.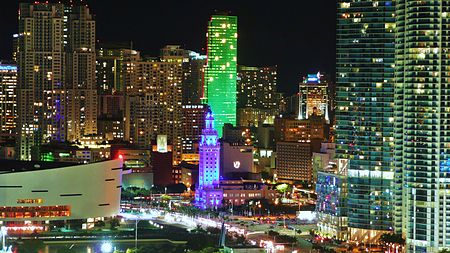 Florida has seen an explosion in high rise buildings, and as such, mandates on emergency responder radio systems have steadily increased and are being strictly enforced, especially in the Miami-Dade area.  With the majority of the skyscrapers located in Miami, within the greater Downtown area, specifically the historic central business district of Brickell, Edgewater, and Omni, we have completed some impressive public safety DAS and BDA systems throughout Florida.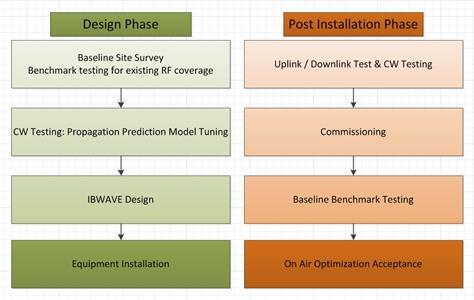 We are truly your one stop Florida Public Safety DAS Contractor with full level services regardless of your project phase. Our team will turn your building plans into complete construction ready package of deliverables that includes riser and pathway designs, and all required documentation and support to get AHJ approval, which includeds permitting, installation, testing, etc.  We can even Design the building in 3D modelling for a precise look at every element within the system, from viewpoints of height and placement of components, how components are connected from floor-to-floor, to visually showing you the exactness of the network and how it will perform after deployment.
A public Safety DAS Contractor must have extensive knowledge and training, as lives depend on it. The ability to design, install, and commission a reliable emergency responder system is imperative when in times of crisis where first responders or public safety officials need reliable and clear communications, both inside and outside the structure. Anything less than a full understanding of a public safety DAS system can cost lives.
Our Florida DAS services include:
Import floor plan into iBwave & Scale to size.
Select appropriate materials & assign to structure.
Design the incline surfaces, horizontal surfaces, elevator shafts, stair wells, etc.
Geocode & Design the building in 3D.
Select the best DAS & equipment for the project.
Design the equipment layout plan.
RF propagation analysis to validate design
-Fast Ray Tracing, COST231 or VPLE propagation
-Coverage Output Maps (RSSI, RSCP, RSRP)
-EMF calculation and analysis
-Compliance results based on user defined pass/fail criteria.
-Design Fiber Optic layout.
-Design Battery Backup system to required specs.
NDC's Deliverable package includes:
iBwave Deign File.
Equipment list & Cross Reference Report
Cable Routing Report
EMF & Output Maps Compliance Report
Link budget Analysis Report
Design & Floor Plan Layout diagram with labels
Prediction Plots: Signal Strength, RSCP, RSRP & Best Server, etc.
National Data Contractor offers services nationwide. We are headquartered in Florida and hold a state Electrical Licenses, and have another office and hold a C7 license in Los Angeles California. We have working partners in most other states that we team up with where a license is required. Regardless of location, we will always have an NDC team on site from one of our two locations.
To reiterate, National Data Contractor is a complete Florida Public Safety DAS Contractor serving Florida with a wide array of skilled abilities that can handle your project from conception to completion.